Everyday Special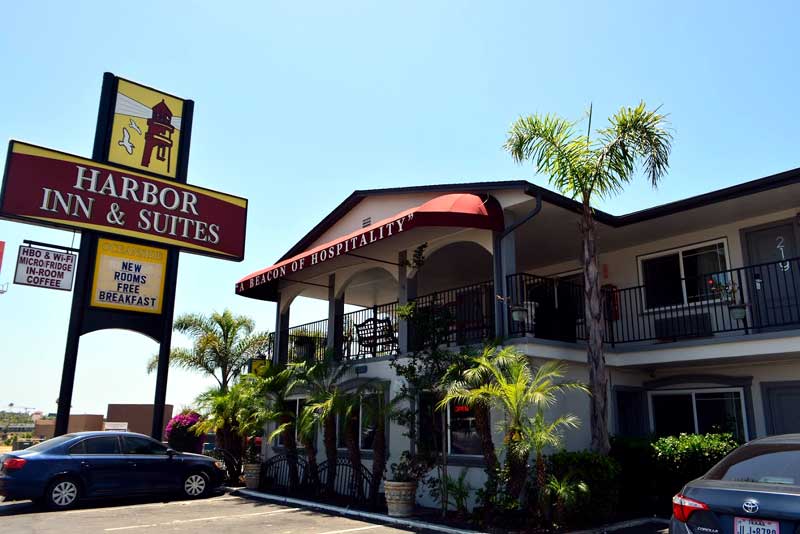 Book direct with us, and save 10%, no matter which day it is. Forget about points and free nights that may never come, put money back into your pocket now!



Stay 3 get 15% off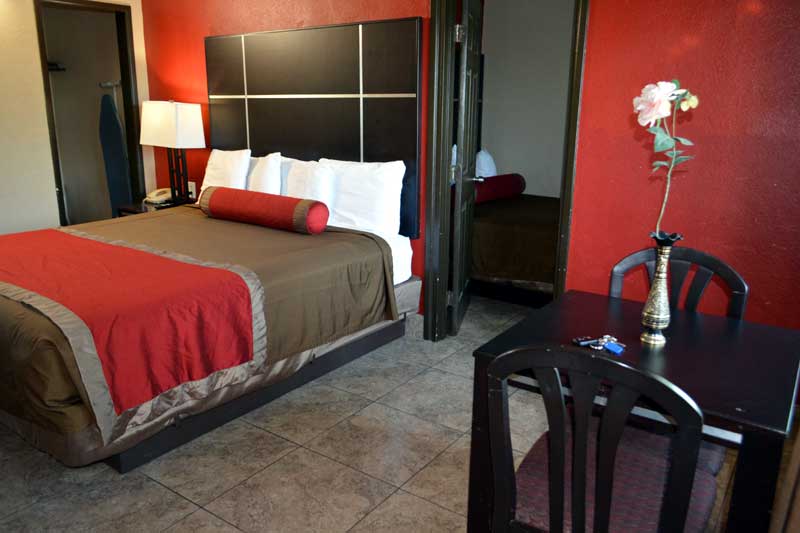 Make a vacation out of it! Stay 3 nights and get 15% off during the weekdays. Extend your stay and make it a getaway!



Midweek 12% off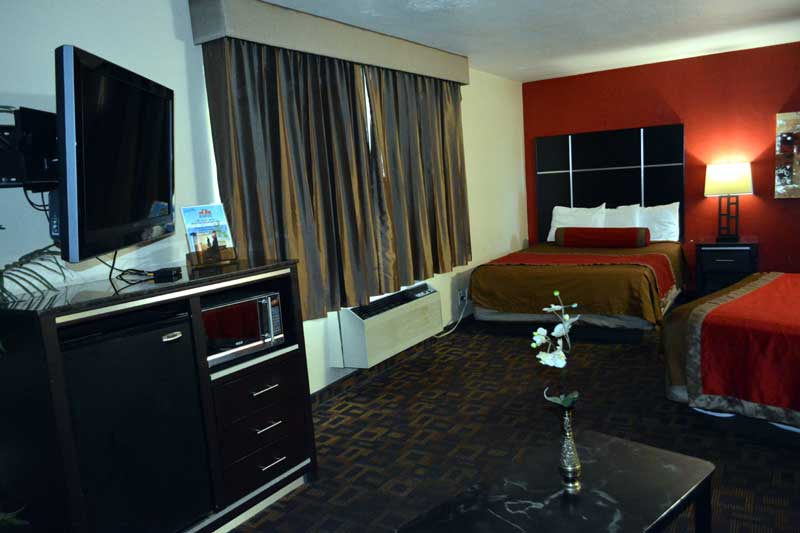 Stay midweek and get 12% off each night with a 2 night minimum nights stay. Higher rates on weekends. Limited Time.



Sunday Special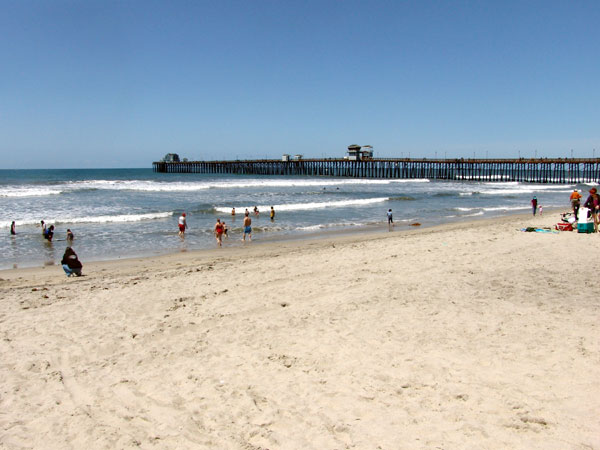 Start your stay on Sunday and get 12% off on those nights. 12% off on additional weekdays and higher rates on weekends.



Activities
Enjoy all the activities in Oceanside
Welcome to Oceanside! Oceanside cordially invites you to step inside our spectacular beachfront community. Centrally located in the heart of the beautiful Southern California coastline, Oceanside is among the region's best places to escape the hustle and bustle of the "Southland". Considered the gateway city between metropolitan San Diego and Los Angeles, our near-perfect climate invites visitors to revel and relax at the 3.5 miles of sandy beaches or at one of four golf courses within the city. Step back in time by visiting the historic Mission San Luis Rey de Francia, the "King of the Missions", and Heritage Park. Regional talent is proudly displayed at the Oceanside Museum of Art, while the sport and lifestyle of surfing is celebrated at the unique California Surf Museum. The Audubon Buena Vista Lagoon is the perfect place to take an educational walk through a rare, protected coastal bird estuary. Shop for a wide variety of fresh, local, homegrown, organic produce and scrumptious baked goods at the Farmers Market in historic downtown every Thursday morning.

Whatever your preference, recreational opportunities in Oceanside compliment every lifestyle. With tennis courts, 6 miles of beachfront roadways excellent for jogging, biking or rollerblading, there is definitely fun to be had. Watersports enthusiasts will find the Harbor a mecca for conveniently launching, renting, and servicing boats, kayaks, and jetskis. Finally, fishing aficionados can try their skill at surf-fishing along the coastline, or simply drop a line off along our famous 1,942 foot pier and wait for the fish to bite.

With legendary surf conditions, thriving history, and some of the best weather in the world, Oceanside is a divine destination that invites its past, present, and future guests to visit time and time again. Our prime location is the ideal home base to explore nearby area attractions including Disneyland, Legoland, the San Diego Zoo and Wild Animal Park , Sea World , La Jolla, Old Town, Balboa Park, Coronado, San Juan Capistrano, Knott's Berry Farm , Catalina Island and Universal Studios .

Beaches
Over 3.5 miles of white sandy beaches make Oceanside the ideal place for sunning, surfing, and sandcastle building. Take a leisurely stroll along the water or bring your pole for some great surf fishing. With plenty of parking and easy beach access, Oceanside presents one of the finest beach areas on the west coast. Harbor beach alone offers more than 16 acres of clean level sand, and handicap "sand" wheel chairs are available for use at each lifeguard tower. Enjoy a day at the beach and don't forget your sunscreen!

Oceanside Harbor
Unlike most ports, all boats are visible from a two-lane asphalt drive encircling its shoreline. Fine restaurants, picnic tables, and a Harbor Village with shops, eateries, and a lighthouse, along with the nearby Harbor Beach combine to offer the seafarer and motor visitor an enchanting experience of color and atmosphere. Oceanside's Harbor is a mecca for sportfishing, whale watching, boating and other water-oriented activities. The Marina inside the harbor has sloops ranging in length from 25-51 feet. Transient moorings and limited RV beach camping are available. Harbor Days is a scheduled annual event held the 3rd weekend in September.

Oceanside Pier

The historic Oceanside Pier is a prized community resource as well as a monument to its citizens' persistence in seeing that a pier remains a part of its oceanfront recreational facilities. At its current 1,942 feet in length, it remains one of the longest wooden construction recreational piers on the West Coast. From its reach, viewers can peer into the entrance channel of Oceanside Harbor, a 900 + boat recreational marina that sits along the northwest borders of the city. The pier is a recreational common ground for Oceanside, a place where young and old, fisherman and surfer, tourist and residents mingle, stroll, and sit to watch the waves or the sunset while enjoying the beauty of the Pacific Ocean. While a fishing license is required for surf fishing on the beach, no license is needed for fishing off the pier.

Mission San Luis Rey
Mission San Luis Rey de Francia, named in honor of St. Louis, King of France, is located in a secluded valley four miles east of Highway 5 in Oceanside. Founded in June 1798 by Father Fermin Francisco de Lasuen, the Mission is one of the most architecturally impressive of all the California missions. Built of adobe and faced with brick, it is a composite of Spanish, Mexican, and Moorish styles. For over thirty years the mission prospered under the direction of Father Antonio Peyri. By 1801, over 300 Indians had been enrolled in the mission, making it one of the most populous in California. After secularization in the 1830's, the mission grounds were used for bullfights and later, as a military post by U.S. troops. In 1893, the mission was rededicated as a Franciscan seminary. Today, the "King of Missions" includes a picnic area, museum and gift shop. The newly developed San Luis Rey Valley Conference Center & Garden's, located at the Mission, is equipped to accommodate conventions, conferences, banquets, as well as weddings, it covers 17,500 square feet of space with state-of-the-art audio-visual equipment - a perfect meeting place! Welcome to Mission San Luis Rey, the King of the Missions and a jewel of San Diego County North. A National Historic Landmark founded in 1798, Mission San Luis Rey is the largest of the 21 California Missions and recently ranked first among the Seven Wonders of San Diego County North, according to the San Diego Union-Tribune.
People of all walks of life, including history buffs, educators and children are invited to experience the beauty and tranquility of the 56 majestic acres. Explore the museum. Visit the cemetery. Attend a retreat. Volunteer. Have fun at a special event. Discover the educational, cultural, historical and spiritual experiences offered at Mission San Luis Rey.
Heritage Park

Heritage Park Village & Museum centers around an idyllic Main Street lined with many of historic Oceanside's original buildings. The first General Store, the Portola Inn, the Blacksmith Shop & Livery Stable, a doctors office, the Old City jail, Libby School and the Blade newspaper building provide an ambient backdrop for education programs, special events and social gatherings of all kinds.

Recreational Activities

Oceanside's recreational opportunities are geared to fit every lifestyle. The city boasts 3 golf courses, numerous tennis courts and over 6 miles of beachfront roadway just perfect for jogging, biking or rollerblading. Known as a mecca for watersports, our 260 slip Harbor has a convenient boat launch area and offers services for boat, kayak and jetski rentals. Helgren's Sportfishing Inc. operates daily sportfishing charters going out of the Harbor, and also offers Whale Watching Tours from December through March. Try your hand at surf fishing along our coastline, or simply drop a line off the end of our 1972 ft pier and wait for the fish to bite. Oceanside also hosts numerous amateur and professional surfing contests through out the year.

Camp Pendleton Marine Corps Base

The world's largest U.S. Marine Corps Amphibious Training Base is located in North Oceanside. It is considered a "recreational" paradise with its military community of over 36,000 spread over 125,000 acres. The camp is well recognized for its interest and effort toward ecology and the preservation of natural resources. With its three mountain ranges and varied geographical terrain, Camp Pendleton has earned its title as an "Ecological Oasis of Coastal California." Home of the First Marine Division, Camp Pendleton is situated on what was once a Spanish land grant called Rancho Santa Margarita y Las Flores. The area's natural beauty has been changed as little as possible, making Camp Pendleton a modern military base in the heart of a little piece of history.

Golf

The Oceanside area has several beautiful golf courses:

Center City Golf Course
760-433-8590 The first thing you'll notice here is the gentle breeze off the Pacific Ocean that comes across the course. The next thing that will grab your attention is that the Pacific is right over there. Yes, our views are pretty nice, too. Another thing that we not ashamed to admit is that these are honestly some of the nicer greens in the county. That's no lie!

With the most varied terrain in the area, every shot here is different, even if you've done it a thousand times. Many established golfers have learned to play here and won't tell you different. You'll see a few of them around because as many of them say, "I still find this a great place to play and have fun with my friends."
El Camino Country Club
760-757-2100

Emerald Isle Golf
760-721-4700 Emerald Isle: "North County's Most Challenging Executive Course", is
a 2452 yard, par 56, 18 hole Public golf course. Located in picturesque
City of Oceanside California and serving: Carlsbad, Vista, San Marcos as well as the North San Diego County area. The course was designed
in 1986 around two natural lakes and accentuates the beauty of the serene beach community of Oceanside.
Facilities and Services
Emerald Isle Golf is the perfect year round choice when you are using
the full grass practice range or playing a full 18 holes of golf.
Rentals are available for clubs, golf carts and pull-carts. The pro-shop
opens at 6:30 each morning. A Professional is on site for individual
or group lessons. Four holes play over water hazards throughout the course. There is a snack bar on the premises that also serves Soda, Beer and Wine. Available for your convenience ia a putting green.
The course welcomes outside tournaments.
We are now a authorized PINGTM Fitting Center.
Location
Emerald Isle Golf course is located between San Diego and
Los Angeles to offer you the best of Southern California. Just 10 minutes away, miles of smooth white beach beckon from beneath the West Coast's longest wooden pier and Oceanside Harbour; also practically next door is the Mission San Luis Rey, founded in 1798.
Quality accommodations are available mere blocks away

Oceanside Golf Course
760-433-1360 The Oceanside Municipal Golf Course is a very tight, tree-lined layout. Streams and marshes come into play on 14 holes. The facilities include a lighted driving range, and plenty of short-game practice areas. There is on-site club repair, daily golf schools and specialty golf clinics, as well as individual instruction by PGA and LPGA professionals. Tournament packages are offered to meet any group size. There's a snack bar and a fully stocked bar. Collared shirts and softpikes are required. Groups may go out in fivesomes, so pace of play can be slow at times.

Guajome Regional Park
Nestled in the serene and historic San Luis Rey valley, Guajome Regional Park is a beautiful ecological preserve featuring native chaparral vegetation. There is a wonderful lake perfect for fishing and trails for hiking, biking, and horseback riding. Quiet, modern campsites are available year round.
Guajome County Park offers its visitors a unique blend of history and outdoor experiences. At one end of the park stands an historic adobe ranch house built in the 1850s. From there the park stretches two miles westward and encompasses some of the most diverse habitats to be found in any county park. You'll enjoy opportunities to hike, picnic, ride horses, fish, and camp. Its mild climate and convenient location, 40 miles north of San Diego, make Guajome an ideal place to visit year round.

Early Days
There's little doubt that the Native Americans who were Guajome's first inhabitants found the area quite hospitable, since it has always provided plenty of food and shelter. However, all that remains to tell us about their time here are a few archaeological sites and some rock art. We are far more certain about the people who have lived there during the last 200 years. Two Native Americans from the Mission San Luis Rey received the 2200-acre Rancho Guajome as a land grant from the Mexican governor in 1845. They sold it to a Los Angeles merchant, who gave the rancho to his sister-in-law, Ysidora Bandini, as a wedding gift.
Her husband, Cave Johnson Couts, was a handsome young Army lieutenant. Couts turned the rancho into the social and cultural center of the North County. He held grand fiestas that attracted the social elite from the entire state. The rancho's centerpiece was its adobe home. At nearly 7000 square feet and containing 28 rooms, it was certainly an imposing dwelling. Even its adobe bricks were impressive – each weighs between 50 and 70 pounds. Today the adobe stands as one of our best examples of Anglo-Hispanic architecture and has been designated both a State and National Historic Landmark.
Other Residents
The park is as rich in natural history as it is in human history. Its great diversity of plant life includes one of the finest riparian areas of any county park. Spring-fed lakes and a marsh support yet more water-loving vegetation. The drier portions of the park include chaparral.
These habitats are home to a wide variety of wildlife. Guajome is one of the North County's best spots for watching birds; at least 186 species have been seen within its boundaries. Numerous small mammals also live here, including long-tailed weasels and bobcats.
What to Do
There's as much to do as there is to see at Guajome. Hikers and horseback riders can explore miles of trails. Shore fishing is available during park hours. Picnickers can choose a lakeside table or one on a grassy hilltop above the lake. One of the most scenic sites in San Diego for a wedding ceremony has to be the gazebo; its' a short walk from the parking lot and is reservable up to a year in advance. Campers will find that the enclosed pavilion, overlooking the lake, is a wonderful place to hold group meetings or lunches and dinners. Reservations, for campers only, are required. The historic Rancho Guajome Adobe is open for docent-led tours only at posted times. (Call 760-724-4082 for group-tour reservations.) The nearby Antique Gas and Steam Engine museum, open daily, houses an array of working farm equipment. (Call 760-941-1791 for information.)
Facilities
Each of the 35 sites has electrical and water hookups. Four sites will accommodate larger trailers. Hot showers, toilets, fire rings, and a holding tank disposal station make camping comfortable. For those who want to explore beyond the park's 557 acres, nearby Oceanside has some of the finest beaches in the county.

Oceanside Municipal Airport
A half-mile of highway allows you to travel a half mile; a half-mile of airport runway will allow you to travel anywhere you choose. Over the last century, civil aviation has become an integral part of the U.S. economy, a key catalyst for economic growth.

There has been an airport in the San Luis Rey Valley since the 1930's. The Oceanside Municipal Airport is a paved and lighted landing facility, providing tourists and businesses and alternate mode of transportation into our city. In addition, the Oceanside Airport serves as a flight training facility for our future airline and military pilots, not to mention a possible astronaut or two. The airport is also used, regularly, by Life Flight Medical Services as well as other emergency services. The Oceanside Municipal Airport is truly an asset to our city.

Buena Vista Audubon Society Nature Center
At the absolute southern edge of Oceanside, you'll find the Buena Vista Audubon Society's Nature center. Sited on the Buena Vista Lagoon, the Center offers a variety of natural history experiences. In the course of an afternoon, you can walk amid native plants to see views of the lagoon and its bird life, discover tracks along the shore that reveal the night's animal visitors, tour the garden of native plants, find the world's tiniest mammals in one of the exhibits of local habitat, learn what endangered species live in the lagoon and challenge your children with nature games.

California Surf Museum
Until the California surf Museum was opened, very little had been done in an organized way to preserve the history of surfing, its boards, or its fascinating artifacts. At a time when the historical roots of many beach communities are rapidly changing and/or disappearing, the California Surf Museum is rising to the challenge of providing a strong link between the oceans, many ocean sports, and the lifestyles of the community. The museum is actively locating, collecting, documenting and preserving historic surfing related artifacts and memorabilia. Through a series of rotating exhibits, the California Surf Museum presents a varied picture of the many facet of surfing. Join us here at the museum for a "thank you" to photographer Tom Keck for providing us with such a terrific exhibit over the past year.
"Tom Keck: Expose d" is coming down in order to make room for our next scheduled display, "From The Bronze Mercury to SL8ER:A Glimpse of 100 Years of Surfing Culture in Southern California," and we want to give Tom a special send-off.
Also on the guest list are all the folks who purchased one or more of Tom's images, as their sponsorship allowed us to defray some of the exhibit expenses and to put on a superb display. Munchies and adult beverages will be served.

Oceanside Museum of Art
Oceanside Museum of Art is a cultural jewel location in downtown Oceanside with a view of the Pacific Oceans and the historic Oceanside Pier. The museum is housed in a classic Irving Gill designed building that represents the flavor of Southern California in the 1930's. Providing North San Diego County with a variety of programming that compliments its progressive exhibition schedule, OMA presents five provocative exhibits each year. The museum is housed in a classic Irving Gill designed building that represents the flavor of Southern California in the 1930s. Providing North San Diego County with a variety of programming that compliments its progressive exhibition schedule, OMA presents five provocative exhibits each year.

In addition to eye-opening art, OMA offers art instruction at the OMA-School of Art, chamber music in the museum galleries as part of the Pier View Way Concert Series in partnership with St. Mary, Star of the Sea Church, bus tours to other art museums in Southern California, lectures, workshops and museum tours for school classes and community groups led by OMA's experienced docents. Oceanside Museum of Art is a gathering place where friends meet to share and enjoy the rich cultural experiences available in the region. The OMA-School of Art offers expert instruction in a variety of media. Daytime, evening and weekend classes provide the opportunity for brushing up on tried and true techniques or sparking the flames for further innovations. Classes are regularly scheduled in watercolor, acrylic and oil painting, pastel, assemblage, furniture painting, oriental brush painting, pottery, ceramic sculpture, drawing and drumming.

Bus Trips to cultural art venues throughout Southern California highlight OMA's busy travel schedule. Blockbuster exhibits beckon, and OMA will take you there in carefree style. Masterpieces by Van Gogh or Diego Rivera at the LA County Museum of Art or live staging of The Last Supper at the Pageant of the Masters in Laguna Beach bring a delight to OMA travellers.

Lectures and Demonstrations by invited scholars and master artists enhance exhibitions when these professionals share their knowledge as it relates to the current exhibit. Whether with a slide lecture or an informal walk through the galleries, their zest for that which inspires them becomes a springboard for discussion, often providing insight about influences that stimulate the creative mind.

Workshops present the opportunity to explore a variety of media from Shibori-dyed textiles to painting with inks. Hands-on projects are designed by master artists who demonstrate the lastest techniques and materials for maximizing your hidden talent.

The Museum Store is filled with books on art, architecture, artists and art history. Discover an inviting array of one-of-a-kind, individually designed notecards, hand -crafted glassware, elegant and funky jewelry, hand-painted and hand-dyed scarves, and a unique selection of table top accessories that feature the expert craft-manship of local and regional artists.

Concerts presented in the museum galleries blend premier acoustics with sumptuous art, an audio/visual treat that delights the senses. Regularly scheduled chamber music begins the season which also includes vocal music and performing arts. Special Events means "Let's Party!" Plan for plenty of fun and excitement with entertaining events throughout the year. Join OMA revellers for cocktail receptions, garden parties, the annual Mardi Gras brunch and the Gala black tie dinner-dance, all to benefit the museum's vital and vibrant programming.

OMA-Outreach is an after school program taught by experienced instructors from OMA's School of Art. Art instruction at area middle schools provides students with fun and informative projects that teach critical thinking skills and problem solving while introducing youngsters to the creative process and instilling an appreciation for aesthetic values. The museum also offers Samoan Style in Oceanside a traveling exhibit created by seventeen Samoan youth to document their lives and unique culture here in North County. This exhibit is available for installation in schools and community centers with moderate security.

Docent Tours spark a curiosity in young people and a life-long love of art. OMA's trained docents are experts at helping to develop the visual literacy essential for the appreciation of art. Tours are free for K - 12 classes. Adult and college level tours are also available. Please call the museum for reservations.

Museum hours are Tuesday-Saturday, 10-4 and Sunday, 1-4. Admission is $5, seniors, students and military $3. For information call, 760-721-2787 or visit the website at www.oma-online.org .