Everyday Special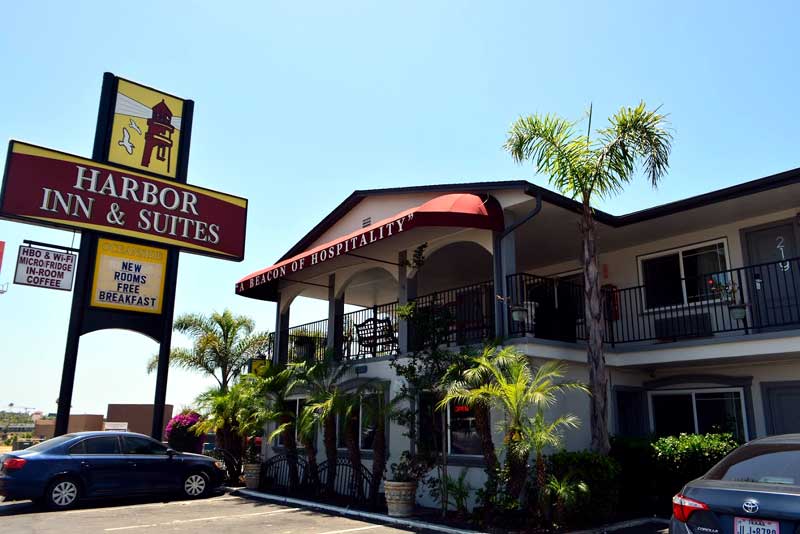 Book direct with us, and save 10%, no matter which day it is. Forget about points and free nights that may never come, put money back into your pocket now!



Stay 3 get 15% off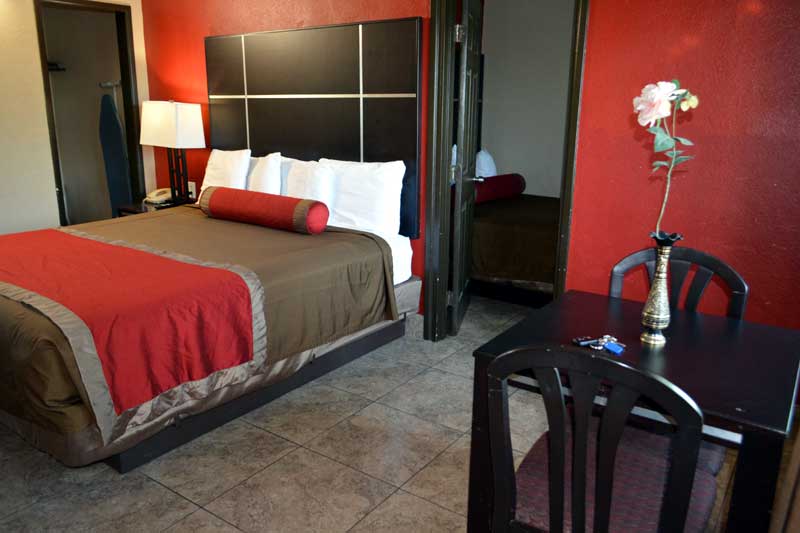 Make a vacation out of it! Stay 3 nights and get 15% off during the weekdays. Extend your stay and make it a getaway!



Midweek 12% off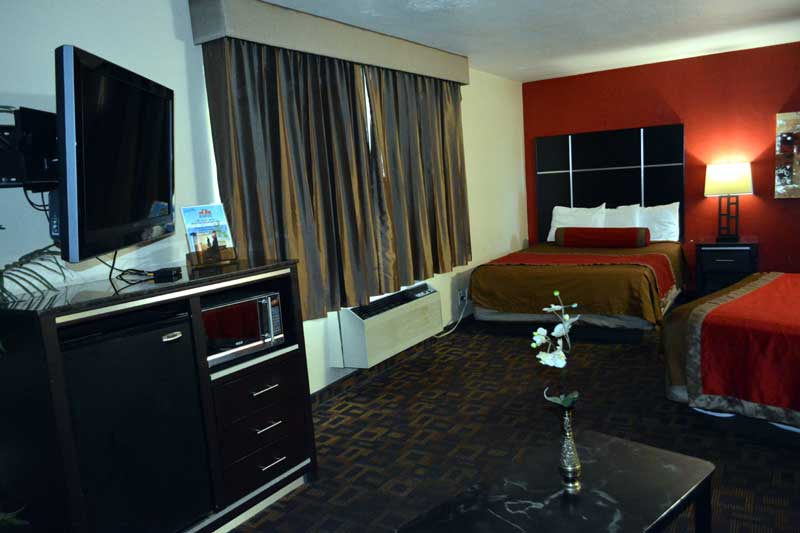 Stay midweek and get 12% off each night with a 2 night minimum nights stay. Higher rates on weekends. Limited Time.



Sunday Special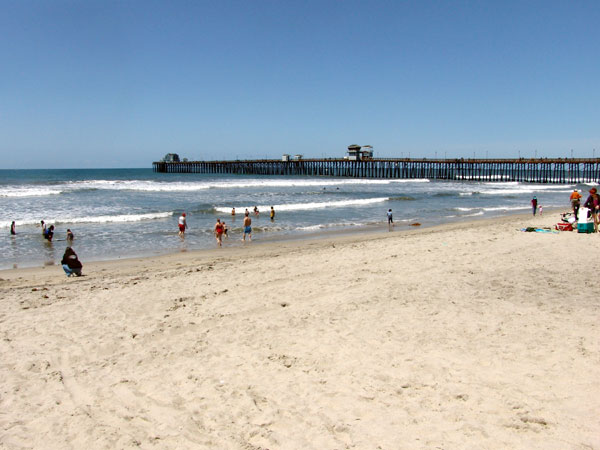 Start your stay on Sunday and get 12% off on those nights. 12% off on additional weekdays and higher rates on weekends.



Legoland California
LEGOLAND ® California—one of San Diego's premier theme parks—ignites creativity in kids and adults of all ages. Feel the excitement grow as you approach the front entrance, where a 9-foot, bright red, LEGO dinosaur welcomes you to a day of color, amusement, thrills, and action!
LEGOLAND is divided into several areas—the Beginning, Dino Island, Explore Village, Miniland USA, Funtown, Knight's Village, and Imagination Zone.
Older kids (and adults) head for Imagination Zone, which features the LEGO TECHNIC Coaster. People of all ages also enjoy riding high above LEGOLAND on Fun Town's Sky Cruiser—but be sure to line up early for this popular ride. Fun Town has other appealing "transportation opportunities"—youngsters can fly a biplane, captain a LEGO boat, and even pilot a helicopter. Although every LEGOLAND area offers something for toddlers, Explore Village is an ideal place for them to start. It's home to the interactive Playtown and the Fairy Tale Brook boat ride. Castle Hill features not one, but two, exciting coaster rides—Dragon Coaster and Spell Breaker. Playtown is also one of five venues that offers a family-oriented theater experience. Be sure to take advantage of the many interactive play areas that are designed to stimulate both physical and mental activity in children and adults.
Park Overview
At LEGOLAND ® California, your day starts at The Beginning , the main entrance plaza to the Park. You can't miss the bright red welcoming dinosaur, Bronte, standing nine feet tall and 34 feet long from his nose to the tip of his tail, made completely from LEGO ® bricks!
Land of Adventure – Now Open! Transporting you into 1920s Egypt, Land of Adventure is comprised of our new attractions including our first-ever dark ride, Lost Kingdom Adventure.
The Beginning At LEGOLAND ® California, your day starts at The Beginning, the main entrance plaza to the Park.
Dino Island Thundering into Dino Island, Coastersaurus speeds up to 21 mph as it climbs, curves and dips in and around a prehistoric jungle of animated and life-sized LEGO ® brick dinosaurs.
EXPLORE Village EXPLORE Village provides a whimsical setting where our younger guests will find wonder and adventure.
Fun Town If you are looking for fun, you've come to the right town! All adults remember longing to be BIG when they were kids.
Pirate Shores Avast ye maties, landlubbers and scallywags! Come aboard for an incredible, swashbuckling adventure at the all new Pirate Shores.
Castle Hill Castle Hill creates the illusion of a romantic time in history when kings and queens reigned supreme, and knights rescued damsels in distress.
Miniland USA The heart of LEGOLAND ® is Miniland USA. A dedication to the ultimate expression of the LEGO ® art form, Miniland USA includes reproductions of seven areas of the United States, all constructed with 20 million LEGO bricks in 1:20 scale, that can be seen from many places in the Park.
Imagination Zone Seven major life-size and over-size LEGO ® models announce the entry to the Imagination Zone, home to many of our coolest rides and attractions.
Directions:
LEGOLAND ® California is located at One LEGOLAND Drive , just off Interstate 5, in the seaside village of Carlsbad, 30 minutes north of San Diego and one hour south of Anaheim.
Click here for door-to-door directions using MapQuest .
From San Diego North County:
Take Interstate 5 South to Cannon Road East, turn right at LEGOLAND Drive and follow signs to LEGOLAND
From San Diego North County Inland:
Take 15 North or South to 78 West to Interstate 5 South, then take Cannon Road East, turn right at LEGOLAND Drive and follow signs to LEGOLAND
From Coastal San Diego Area:
Take Interstate 5 North to Cannon Road East, turn right at LEGOLAND Drive and follow signs to LEGOLAND
From San Diego East County:
Take 8 West to Interstate 5 North to Cannon Road East, turn right at LEGOLAND Drive, then follow signs to LEGOLAND
From Los Angeles and Orange County:
Take the 405 South / Interstate 5 South to Cannon Road East, turn right at LEGOLAND Drivethen follow signs to LEGOLAND
SEA LIFE™ AQUARIUM - LEGOLAND
More than a standard aquarium, SEA LIFE™ Aquarium provides an educational and interactive dynamic unlike any other. Featuring play zones, fun facts and quiz trails, SEA LIFE is designed to be a child's guide to the life of the sea. The SEA LIFE voyage begins high in the fresh waters of the Sierra Nevada Mountains, continuing on to the San Francisco Harbor and finally journeying to the depths of the Pacific Ocean via the California shoreline. Along the way, families discover the lost ancient city of Atlantis and a sunken shipwreck.
In line with the SEA LIFE philosophy, SEA LIFE Aquarium at the LEGOLAND California Resort focuses on the creatures commonly found in local waters. All of the freshwater fish living in the aquarium can be found in California lakes and streams, and our cold water marine animals, which are all native to the California coastline.
At the entrance, a huge LEGO® fish spanning more than 10 feet will greet visitors. Made of thousands of LEGO bricks, this new model joins a nearly 11 foot-long submarine which will be installed in the ocean display. These are just two of more than 70 new LEGO models you'll find at SEA LIFE Aquarium, totaling tens of thousands of LEGO bricks.
SEA LIFE also features a seahorse kingdom where children can get their first look at these mythical creatures, a bay of rays where they can experience marine life up-close and a shoaling ring where they will be surrounded 360 degrees by schools of shimmering fish. As guests stroll through an acrylic tunnel, they will be immersed in the ocean without getting wet, surrounded by more than 20 species of sharks, fish and invertebrates. An interactive discovery zone, including the Southern California Tide Pool, also offers young visitors the opportunity to interact with SEA LIFE experts, get hands-on with interesting creatures of the ocean in a touch pool and participate in building their own coral reef out of LEGO brick.
Shopping
If you're a devoted LEGO ® enthusiast or just visiting us on vacation, we've got the stores for you! Anything you need or want can be found right here in the Park.
The Big Shop , our largest retail facility at just over 8,000 square feet, is jam-packed with the biggest selection of LEGO merchandise in the U.S. We can ship packages for you anywhere in the world.
Just across the way, The Market offers freshly baked muffins, croissants, brownies and cookies, along with gourmet coffees, espresso, soda and juices.
This studio store offers LEGO toys, souvenirs, apparel and more from our favorite movie and TV hits such as Batman, StarWars™, Thomas the Tank Engine, Bob the Builder and Sponge Bob Squarepants.
While you're here, you can also create a CD in our music studio like a real rock star!
Our Dig Those Dinos store has many fun things for budding paleontologists, including take-home paleontology tools, apparel and dino-themed LEGO sets.
Rent a shovel and pail to excavate the adjacent sand pit and collect a special surprise when you return your tools.
If you are looking for fun, you've come to the right town! All adults remember longing to be BIG when they were kids. Fun Town is the perfect place for youngsters to live out that dream in a scaled-down town created just for them.
You don't have to be 16 to get your driver's license at the Volvo Driving School or Volvo Jr. Driving School , where everyone can learn about signaling, turning, stopping and going.
Fun Town Fire Academy is a hilarious workout that will test your family's fitness, speed, and funny bone! Race LEGO ® fire trucks across a straightaway, then pump water and aim to put out a "burning" building.
On a track high above Fun Town, you will see the unique and colorful pedal cars of Sky Cruiser . The Kid Power Towers are towers of fun that give a panoramic view of the Park and the Pacific Ocean, capped with an exhilarating kid-sized "free fall" to the bottom.
Children and adults alike can maneuver their own LEGO boat at Skipper School – keep an eye out for LEGO brick characters along the way, like the Skipper himself in a floating bath tub!
Attention Pilots! Climb aboard the Sky Patrol and let the spinning propeller take you up and down and up again. Young aviators, as well as adults, have the chance to fly their own bi-planes aboard the Flight Squadron .
Learn all about fire safety as the zany Fun Town Fire Department volunteers attempt to conquer " The Big Test " on Fun Town Stage . This show features a working fire truck – so be prepared, you might get wet!
The LEGO club house is the ultimate place to use your imagination to invent your own LEGO creations! You can stock up on bulk LEGO bricks, Make & Create kits and much more. Click here for additional information on Park shopping.
At the LEGO Factory Tour , see automated machinery demonstrating molding, decorating, assembling and packing of real LEGO bricks.
At the Adventurers' Club young adventurers can walk on a mysterious journey featuring inhabitants of the Amazon rain forest, ancient Egypt and the Arctic – all made of LEGO bricks.