Everyday Special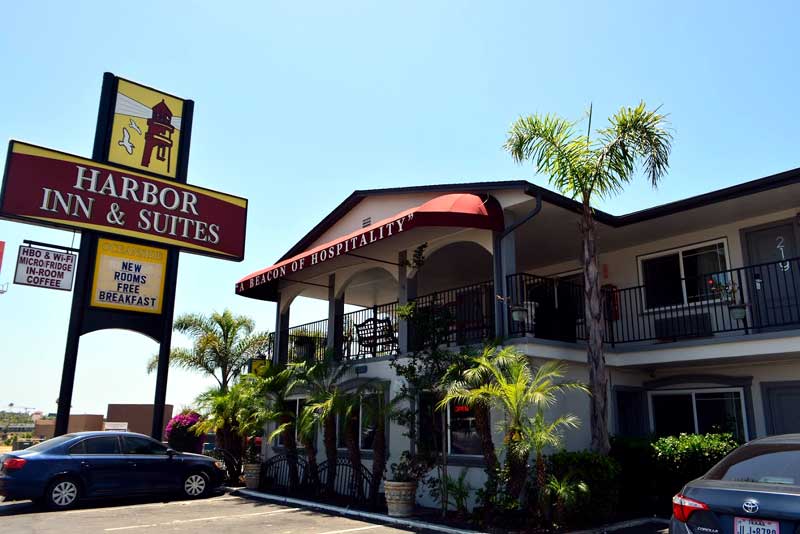 Book direct with us, and save 10%, no matter which day it is. Forget about points and free nights that may never come, put money back into your pocket now!



Stay 3 get 15% off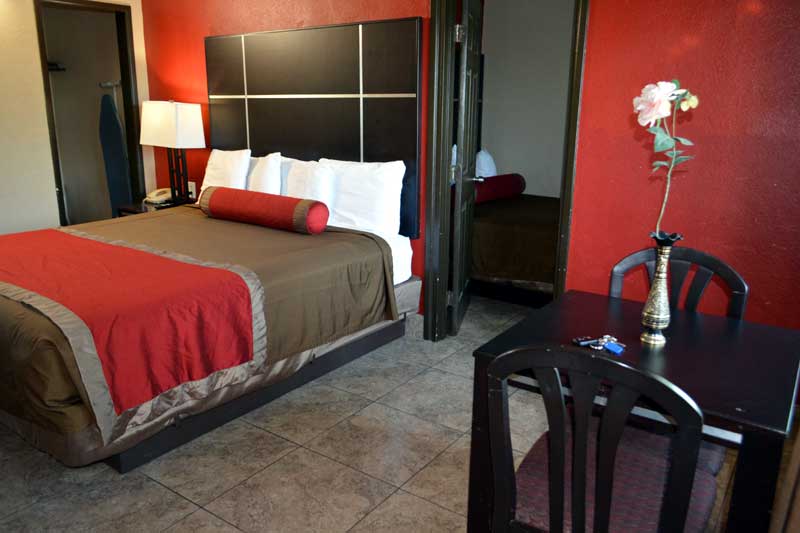 Make a vacation out of it! Stay 3 nights and get 15% off during the weekdays. Extend your stay and make it a getaway!



Midweek 12% off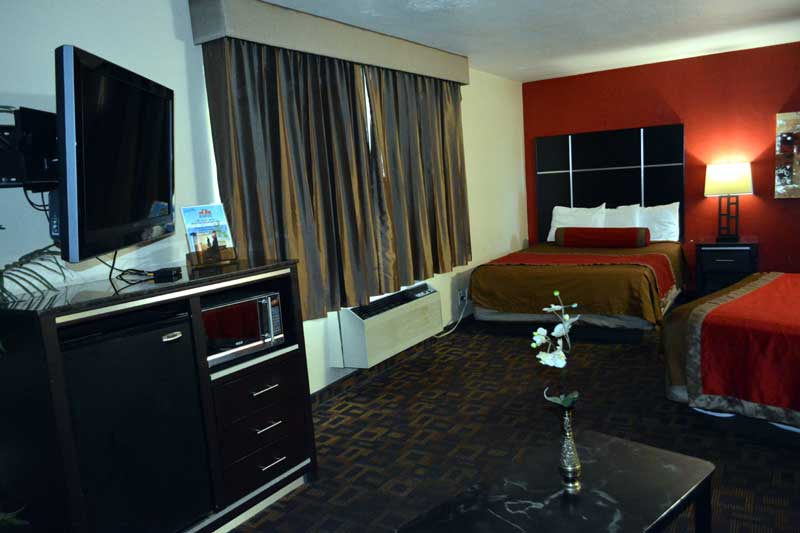 Stay midweek and get 12% off each night with a 2 night minimum nights stay. Higher rates on weekends. Limited Time.



Sunday Special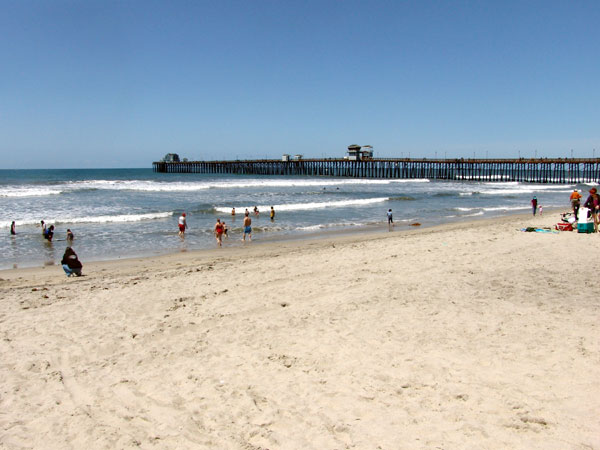 Start your stay on Sunday and get 12% off on those nights. 12% off on additional weekdays and higher rates on weekends.



Hospitals
Visiting Hours and Guidelines
Visits from loved ones are an important part of the healing process. We encourage friends and family at Tri-City Medical Center, subject to certain guidelines.
Visiting Note
Please keep our patients safe by not visiting when you are ill.
General Visiting Hours
Visiting hours are 11 am-8:30 pm
Please check in at the visitors desk in the main lobby. Our friendly Auxiliary members can give you patient room information and directions.
Childbirth Center Visiting Hours
View More information about the Childbirth Center .
Fathers/partners may stay 24 hours a day with expectant mothers.
Grandparents may visit anytime.
Baby's siblings may visit and must be accompanied at all times by an adult. Children should be up-to-date on all immunizations to protect the health of newborns. Important info about Whooping Cough epidemic
Other visitors are asked to visit 11:00 am-8:30 pm.
Neonatal Intensive Care Unit (NICU) Visiting Policy
Due to heightened concerns about Respiratory Syncitial Virus Infection (RSV), new visitor policies have been instituted in the NICU. View More information about NICU .
Visitation is restricted to mothers and one other security-banded adult per baby. NICU staff can provide more information about this restriction.
Intensive Care Visiting Hours
View More information about Intensive Care
Visiting by immediate family and significant others is permitted around the clock, except for the hours of 7:00 am-8:00 am and 7:00 pm-8:00 pm.
To provide for privacy and confidentiality, visitors may be asked to wait it designated waiting area during physician examinations, nursing procedures, and the performance of tests and procedures.
Give Blood
Blood Drive @ Tri-City
Tuesday, June 21, 2011
10:30 am — 4:30 pm
Location: Hospital Parking Lot
Sponsored by the American Red Cross
Follow instructions to login and schedule an appointment.
Enter Sponsor code: TriCityMedical
Donating blood is literally the gift of life. Your simple act of generosity can give hope to someone in need.
Tri-City Medical Center regularly hosts blood drives.
Won't you take the time to make the difference?
OR
Call 1-800-RED CROSS for more information.
Cardiovascular Health Institute
A New Era in Heart and Vascular Care
Tri-City Medical Center's Cardiovascular Health Institute is now open, bringing a new standard of heart health and wellness to North San Diego County and the entire region.
The Cardiovascular Health Institute offers cutting edge medicine in a patient-focused model with our new Access Center, dedicated Care Coordinator, and streamlined, well-coordinated patient experience.
Features
Comprehensive services
Leading medical professionals and specialists
Clinical excellence
Advanced technology
Education
Research
Prevention
Heart disease is the Number One killer in the United States. The Cardiovascular Health Institute brings together a multi-disciplinary team of some of the finest doctors in Southern California and gives them the best tools available to prevent and fight heart and vascular disease.
Services
Invasive and non-invasive cardiology
Cardiothoracic surgery
Interventional radiology
Vascular surgery
Beating and non-beating heart surgery
Screenings
We Treat People, Not Disease
The Access Center gives patients one, central location for registration, care coordination, and education. Coming to the Cardiovascular Heart Institute can be a stressful time for patients and their families. Our goal is for everyone who comes through the doors to have the knowledge and security that they will be treated as individuals. Their referring physicians can take comfort in knowing their patients are being well-cared for in a streamlined, efficient, collaborative, patient-focused environment.
Whether you are here for a screening and an educational event, registering for an inpatient procedure, or to support a family member or friend, our focus is on you.
Hospice
Compassionate care... honoring life's end.
Hospice is a compassionate and caring service honoring the end of life. Our mission is to enhance quality of life through management of life-threatening symptoms and to provide assistance to you and your family regarding the uncertainty associated with the dying process.
The Tri-City Hospice Team . . .
Well trained
Knowledgeable
Available 24/7
Physicians, nurses, home health aides, pharmacists,social workers, chaplains, and volunteers
The team addresses the patient's and family's physical, social, emotional, spiritual, and financial needs in a compassionate and caring manner.
We honor your choices about how and where each day is spent, how you will be cared for, and who the caregivers will be. Weekly support and bereavement groups are open to the community.
One call to our Access Center is all it takes: 760-940-5801.
24 hour, 7 days a week access to hospice nurses, social workers and chaplains
Management of pain and symptoms including inpatient care if needed
Instruction to families to support them in their care-giving role
Coordination of medical services with patient's physician
Medical equipment and medical supplies
Home delivery of medications that are related to the diagnosis
Assistance in bathing and personal care needs
Counseling and spiritual care
Assistance with memorial and funeral planning
Caregiver support provided by trained hospice volunteers
Educational programs
Bereavement programs for families
Scripps
Scripps Health is a private, nonprofit health system in San Diego, California that includes:
Established more than 80 years ago in the community of La Jolla, the health system now extends from Chula Vista to Oceanside, with more than 20 primary and specialty care outpatient centers.
A leader in the prevention, diagnosis and treatment of disease, Scripps was named by Thomson Reuters as one of the Top 10 health systems in the nation for providing high quality, safe and efficient patient care. On the forefront of genomic medicine and wireless health technology, the organization is dedicated to improving community health while advancing medicine through clinical research and graduate medical education.
Scripps has also earned a national reputation as a premier employer, named by Fortune magazine as one of America's 100 Best Companies to Work For every year since 2008.
Learn more about Scripps Health's awards and recognition, mission, vision and values. View Scripps 2009 Annual Report to hear doctors and patients talk about the organization's life-saving research and care.
San Diego's premier health care provider, Scripps is a community-based health care system with a proud legacy of providing excellent care for the people of San Diego.
Now with four acute-care hospitals on five campuses, a network of clinics, home health and 2,600 affiliated physicians, Scripps continues to raise the bar for quality care, as it has for more than 80 years.
2008 Scripps is named to FORTUNE magazine's 11th annual list of America's "100 Best Companies to Work For," ranking 56. This is the first time a San Diego health care provider is included in the list. Read more
Scripps opens Scripps Clinical Research to support researchers, improve communication and help create new partnerships with drug and device companies. The center helps ensure that patients receive the most current, effective care available.
2007 Scripps Mercy Hospital acquires da Vinci, an advanced robotic surgery system that can make many surgeries less invasive — reducing blood loss, postoperative pain and scarring and the risk of infection. The acquisition launches the Scripps Minimally Invasive Robotic Surgery Program
The outpatient Imaging Pavilion at Scripps La Jolla opens, which houses the latest PET, CT and MRI imaging technology.
2006 Scripps President and CEO Chris Van Gorder announces the creation of the Scripps Cardiovascular Institute as part of the $360 million first phase replacement of Scripps Memorial Hospital La Jolla. The institute will include the cardiac programs of Scripps Clinic/Scripps Green Hospital and Scripps La Jolla. Read more
Scripps announces a new Translational Science Institute and Genomic Medicine program to support basic research and clinical programs focusing on defining the genes that underlie susceptibility to disease, and take these findings into drug discovery programs and, ultimately, into clinical trials.
2005 Scripps Memorial Hospital La Jolla becomes the first hospital in San Diego to receive Magnet Designation for excellence in patient care, from the American Nurses Association.
2004 Scripps Memorial Hospital Chula Vista consolidates operating licenses with Scripps Mercy Hospital becoming Scripps Mercy Hospital Chula Vista. Together with the Scripps Mercy facility in Hillcrest, the hospital provides care to San Diego's Metro and South Bay communities. Scripps Center for Integrative Medicine adds the Dickinson & Gooding Center for Early Detection. Scripps also opens the Ambulatory Surgery Pavilion at Scripps Mercy Hospital, the Scripps Chula Vista Cardiac Catheterization Lab and Scripps Carmel Valley.
2002 Scripps opens Mercy Gardens to house AIDS/HIV patients on the campus of
Scripps Mercy Hospital. Scripps opens the City Heights Wellness Center to enhance the health of residents in the neighborhood.
2000 The Scripps Polster Breast Care Center San Diego's first comprehensive breast center, opens on the campus of Scripps Memorial Hospital La Jolla. Mercy Clinic relocates to a newly renovated facility on the corner of Fifth Avenue and Washington Street in Hillcrest.
1999 Scripps Health, Scripps Clinic and The Scripps Research Institute join forces to create the Scripps Cancer Center integrating basic research, clinical research, cancer care and community outreach. Scripps establishes the Scripps Center for Integrative Medicine providing complementary therapies to traditional medical care. Construction is completed for Scripps Memorial Hospital Chula Vista's Emergency Room, ICU and lobby expansion and upgrade.
1998 Scripps Center for Women's Health, which includes 12 state-of-the-art birthing suites, opens at Scripps Memorial Hospital La Jolla.
1995 Mercy Hospital joins Scripps, adding 520 beds, eight health care centers, more than 2,400 employees and 943 physicians to the Scripps network.
1990 Scripps Green Hospital starts San Diego's first successful liver transplant program.
1989 The Mercy Hospital Family Birth Unit opens. The Heart, Lung and Vascular Center opens at Scripps Green Hospital.
1987 Green Cancer Center and the Musculoskeletal Center open at Scripps Clinic.
1986 Bay General Hospital Medical Center becomes Scripps Memorial Hospital Chula Vista. Scripps creates Home Health Care Services.
1984 Scripps Memorial Hospital La Jolla becomes part of the county's new trauma care system. The Cardiovascular Institute and Mericos Eye Institute are established on the Scripps Memorial Hospital La Jolla campus.
1983 Scripps Clinic opens the Anderson Outpatient Pavilion. The McDonald Center , a chemical dependency recovery facility, opens on the Scripps Memorial Hospital La Jolla campus.
1982 The Whittier Institute for Diabetes and Endocrinology opens on the Scripps Memorial Hospital La Jolla campus.
1981 The Scripps Well Being Center, later renamed Mende Well Being, the first storefront health education center of its kind in the United States, opens at University Town Center in La Jolla. Well Being Centers are later expanded to Encinitas and Chula Vista.
1980 Scripps Clinic opens satellite clinics across San Diego County.
1978 San Dieguito Hospital becomes Scripps Memorial Hospital Encinitas
1977 Scripps Clinic moves to its current site on Torrey Pines Mesa.
1976 The Cancer Center, later renamed Stevens Cancer Center, is established at Scripps Memorial Hospital La Jolla.
1971 Scripps Memorial Hospital adds the seven-story Copley Tower and Kelsey Surgical Pavilion.
1966 Mercy dedicates a new 11-story hospital on Fifth Avenue.
1964 The new 240-bed Scripps Memorial Hospital La Jolla opens on Genesee Avenue.
1961 Guadalupe Clinic moves to Mercy Hospital and is rededicated as Mercy Clinic.
1956 Scripps Metabolic Clinic is renamed Scripps Clinic and Research Foundation.
1946 The American Medical Association approves Mercy Hospital's new Graduate Medical Education program.
1944 The Guadalupe Clinic, a one-room clinic for the underserved, opens in Barrio Logan. Mercy physicians and nurses donate their services.
1924 Ellen Browning Scripps establishes the 44-bed Scripps Hospital and Scripps Metabolic Clinic on Prospect Street in La Jolla. St. Joseph's Hospital moves to its current location on Fifth and Washington and is renamed Mercy Hospital.
1890 Sisters of Mercy, led by Sister Mary Michael Cummings, open a five-bed dispensary, St. Joseph's, on Sixth Avenue and Market Street in downtown San Diego. The hospital moves to Eighth and University Avenues in Hillcrest the following year.