Stay 3 get 12% off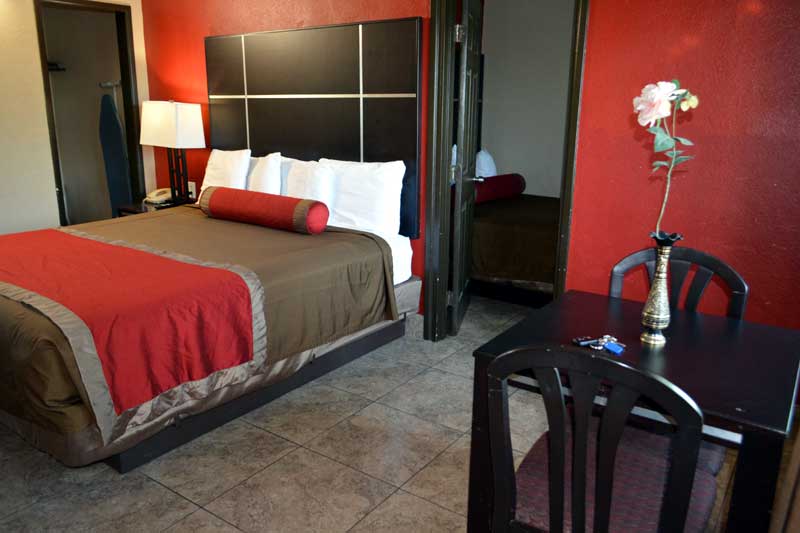 Make a vacation out of it! Stay 3 nights and get 12% off during the weekdays. Extend your stay and make it a getaway!



Midweek 10% off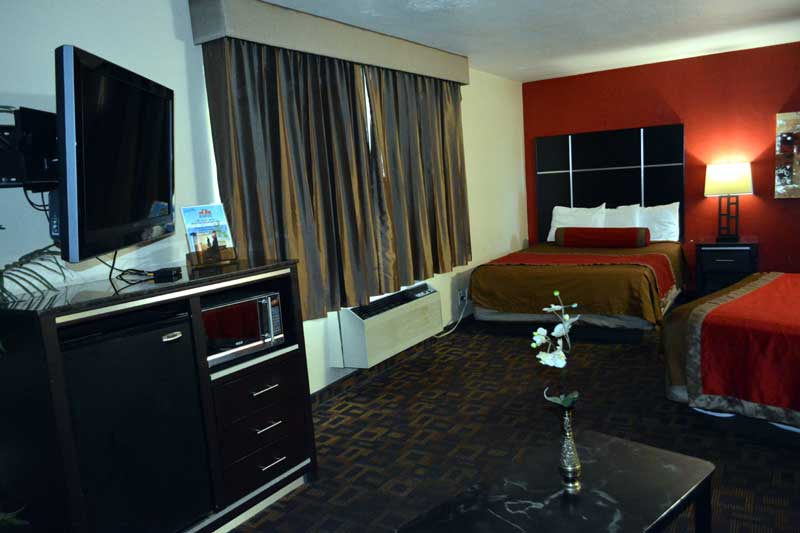 Stay midweek and get 15% off each night with a 2 night minimum nights stay. Higher rates on weekends. Limited Time.



Sunday Special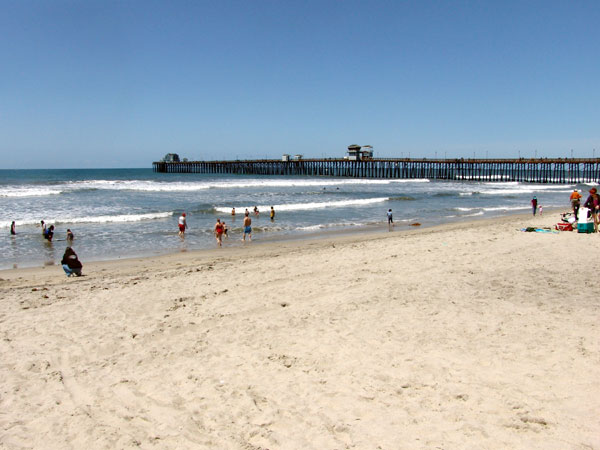 Start your stay on Sunday and get 10% off on those nights. 10% off on additional weekdays and higher rates on weekends.



Rooms


Queen Size Bed


all of our rooms do have coffee makers and we offer complimentary continental breakfast from 7:30 am to 9:30 am as well. For lunch and dinner, near-by restaurants is a perfect place to go for a price that will have you treating the group.

Amenities:

Free High Speed Wireless Internet Access
25 inch TV with Cable (HBO, CNN,ESPN, etc)
Microwave-refrigerator
Iron and Ironing Board
Hairdryer & Clock radios
In room Coffee Maker
Direct Dial Telephone with Dataport
Guest Laundry Facility
Fax Service available
In-Room Electronic Safe
Complimentary Continental Breakfast (7:30-9:30am)
Restaurants, harbor and beach within walking distance
Dogs under 25 Lbs. Non Refundable Pet Fee

Reserve Room


King Size Bed


all of our rooms do have coffee makers and we offer complimentary continental breakfast from 7:30 am to 9:30 am as well. For lunch and dinner, near-by restaurants is a perfect place to go for a price that will have you treating the group.

Amenities:

Free High Speed Wireless Internet Access
25 inch TV with Cable (HBO, CNN,ESPN, etc)
Microwave-refrigerator
Iron and Ironing Board
Hairdryer & Clock radios
In room Coffee Maker
Direct Dial Telephone with Dataport
Guest Laundry Facility
Fax Service available
In-Room Electronic Safe
Complimentary Continental Breakfast (7:30-9:30am)
Restaurants, harbor and beach within walking distance
Dogs under 25 Lbs. Non Refundable Pet Fee

Reserve Room


2 Queen Size Bed


all of our rooms do have coffee makers and we offer complimentary continental breakfast from 7:30 am to 9:30 am as well. For lunch and dinner, near-by restaurants is a perfect place to go for a price that will have you treating the group.

Amenities:

Free High Speed Wireless Internet Access
25 inch TV with Cable (HBO, CNN,ESPN, etc)
Microwave-refrigerator
Iron and Ironing Board
Hairdryer & Clock radios
In room Coffee Maker
Direct Dial Telephone with Dataport
Guest Laundry Facility
Fax Service available
In-Room Electronic Safe
Complimentary Continental Breakfast (7:30-9:30am)
Restaurants, harbor and beach within walking distance
Dogs under 25 Lbs. Non Refundable Pet Fee

Reserve Room


2 Bedroom Suite


1 King and 1 Full all of our rooms do have coffee makers and we offer complimentary continental breakfast from 7:30 am to 9:30 am as well. For lunch and dinner, near-by restaurants is a perfect place to go for a price that will have you treating the group.

Amenities:

Free High Speed Wireless Internet Access
25 inch TV with Cable (HBO, CNN,ESPN, etc)
Microwave-refrigerator
Iron and Ironing Board
Hairdryer & Clock radios
In room Coffee Maker
Direct Dial Telephone with Dataport
Guest Laundry Facility
Fax Service available
In-Room Electronic Safe
Complimentary Continental Breakfast (7:30-9:30am)
Restaurants, harbor and beach within walking distance
Dogs under 25 Lbs. Non Refundable Pet Fee

Reserve Room


2 Queen Size Bed Deluxe


2 Queens and 1 Sofa Sleeper all of our rooms do have coffee makers and we offer complimentary continental breakfast from 7:30 am to 9:30 am as well. For lunch and dinner, near-by restaurants is a perfect place to go for a price that will have you treating the group.

Amenities:

Free High Speed Wireless Internet Access
25 inch TV with Cable (HBO, CNN,ESPN, etc)
Microwave-refrigerator
Iron and Ironing Board
Hairdryer & Clock radios
In room Coffee Maker
Direct Dial Telephone with Dataport
Guest Laundry Facility
Fax Service available
In-Room Electronic Safe
Complimentary Continental Breakfast (7:30-9:30am)
Restaurants, harbor and beach within walking distance
Dogs under 25 Lbs. Non Refundable Pet Fee

Reserve Room

Virtual Tour